Educational Opportunites
October 9, 2015

ASHRAE is an international membership organization founded to advance the arts and sciences of heating, ventilation, air conditioning, refrigeration and related issues.
The HVAC&R Industry, ASHRAE's free weekly eNewsletter for HVAC&R professionals, provides relevant, timely information about industry and technology for people who create healthy, comfortable indoor environments. The HVAC&R Industry is available to anyone interested in staying up-to-date with the latest news in the HVAC&R industry.
---
Energy Seminars
September 18, 2015
Over 200 contractors and refrigeration technicians attended the Board's energy seminars held throughout the state. The Board appreciates all of those who attended and hopes that they are better prepared for the new DOE regulations set to come.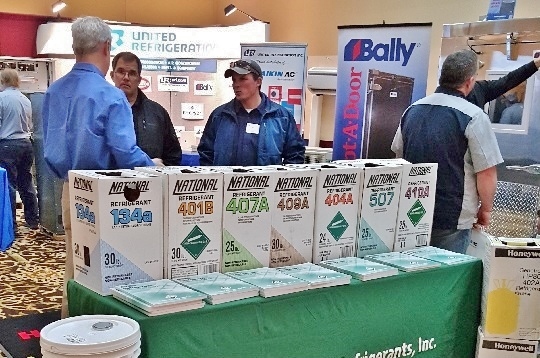 The Board would especially like to thank our speakers for the events, Jonathan Melchi - HARDI, and Mark Kramer - The Clemours Co.
---
Board News
June 17, 2015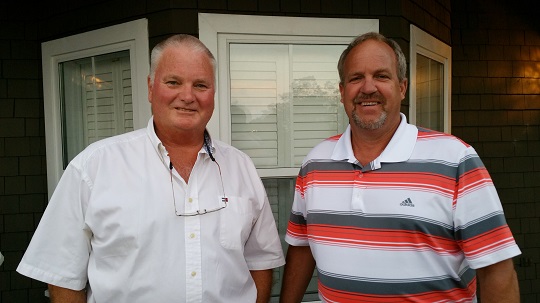 Governor McCrory recently appointed Morton Blanchard (left) and Tim Welch to the State Board of Refrigeration Examiners. Blanchard has been a refrigeration contractor for 40 years and is President of Blanchard Refrigeration Contractors, Inc. Welch has held his refrigeration contractors license for 31 years and serves as President of Frank Welch and Sons.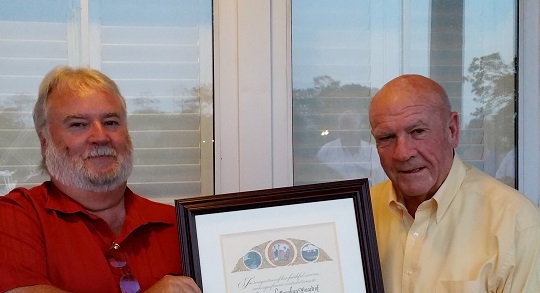 Board Chairman T.E. Street (left) recently presented outgoing member Jerry King with a plaque in appreciation of his many years of service to the Board.

---
2015 Scholarship Awards
June 17, 2015
The members of the State Board of Refrigeration Examiners are delighted to announce the winners of the 2015 SBRE Scholarships. After all points were totaled and additional criteria factored in, scholarships were awarded to Patrick S. Kirby, Roanoke Chowan Community College; Thomas Bucklen Stancell II, Alamance Community College; and William Anthony Stover, Southeastern Community College. Since the inception of the scholarship program over $30,000 has been awarded to students in the NC Community college system!
SBRE scholarships are available to persons enrolled in or interested in enrolling in an Associate in Applied Science Degree Program of study in HVAC/R, or those interested in enrolling in or enrolled in an Associate in Applied Degree Program of study in commercial refrigeration.
Applicants must meet the following criteria to qualify for a scholarship:

1. Be a resident of NC;
2. Be enrolled (or intend to enroll) in an Associate in Applied Science Degree of Study in Commercial Refrigeration or HVAC/R Technology;
3. Maintain a grade point average at or above the level required for graduation;
4. Continue for the duration of the scholarship at the college where he or she was enrolled at the time of the scholarship award.

Two or more scholarships are awarded annually depending on available funds. Scholarship applications are due in the Board office by April 15 of each year. If you would like to apply for the SBRE Scholarship, complete and mail in your Scholarship Application.
---
Garden City Ammonia Program
February 13, 2015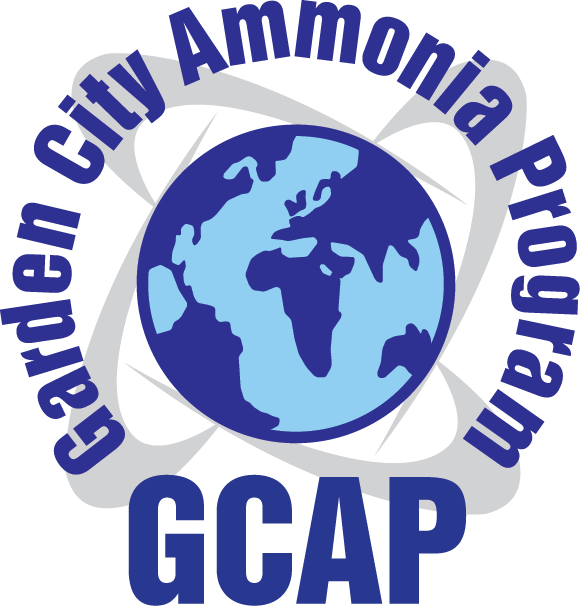 The Garden City Ammonia Program offers Industrial refrigeration training including Ammonia Operator Training, Industrial Ammonia Refrigeration Training, Ammonia Certifications, and Technician Training with hands on equipment. Randy Williams and the GCAP Coolcast team provide education for the industrial ammonia refrigeration operator for efficiency, safety, and compliance. Their spectrum of ammonia refrigeration training is customized to the quick start with no experience to the seasoned operator. GCAP supplies training for over 700 different companies and over 1,800 students per year. Visit the GCAP website for more information.
---
Educational Opportunities
June 24, 2014
Because the Annual Refrigeration Update and Trade Show is temporarily suspended (due to the high cost of travel, time off, etc. for the participants), the Board will begin offering educational opportunities on this website. Please check back often for more links and/or videos.

The first website we would like to share is GreenChill, an EPA partnership with food retailers to reduce refrigerant emissions and decrease their impact on the ozone layer and climate change. The following video is an example of the information available at the site.
GreenChill works to help food retailers transition to environmentally friendlier refrigerants, lower refrigerant charge sizes and eliminate leaks, and adopt green refrigeration technologies and best environmental practices. Be sure to take advantage of their educational information and to check back here for more!
---